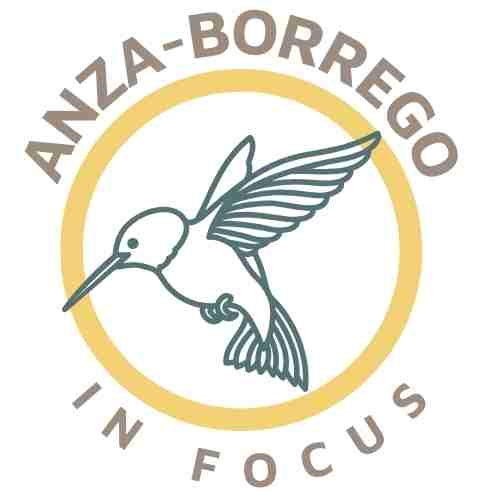 Anza-Borrego: In Focus Field Trip, Vital Resources, Conservation and Resilient Plants in Anza-Borrego
This field trip is part of our Anza-Borrego: In Focus series. There are also two webinars which go along with this field trip, held at
an earlier date. Click here to view details about each: 
The Inside Scoop on Resource Management in Anza-Borrego 
FIELD TRIP INFORMATION 
Date: Saturday, November 18th  
Time: 9:00AM – 4:00PM  
(Includes a one-hour lunch break. End time is approximate.) 
Location: TBD Stay tuned for updates about specific locations! 
Cost:  
Non-member – $55.00 
ABF Member – $45.00 
Student – $25.00 
Description 
This field trip has several expert presenters and combines two main topics – plant adaptations and resource management. We'll begin the day with Anza-Borrego Desert State Park Environmental Scientists, Danny McCamish and Paulette Morales, for an exploration through one of the Park's little known but beautiful landscapes, Sentenac Cienega. As one of the Park's two vital wetlands, the Cienega holds unique species and larger than usual amounts of water in the desert. Researchers from the State Park and UC Irvine are working to understand and develop a wetland restoration strategy, which includes understanding hydrogeology, vegetation, birds, amphibians and aquatic invertebrate species.  
The second half of the day will be led by former Colorado Desert District superintendent, Mike Wells, as we explore areas surrounding Font's Point to understand how plants have become so well adapted to this desert environment. Mike will take you on a journey from dirt to dunes to uncover the secrets that plants hold to surviving in some of the most arid environments in the world. Mike is no stranger to the Park and a brilliant naturalist – you won't want to miss this opportunity to see plants as you've never seen them before.   
 Please bring your own lunch and plenty of water. There will be a small amount of hiking involved – please ensure you can hike 1-2 miles at a time.  
 AWD or 4WD is recommended! If you don't have a vehicle with this capability, we can arrange for a carpool.  
 This field trip will cover information presented in webinars on November 9 and November 16. It is recommended you attend these webinars in preparation for the field trip (though not required). Click here to view details about each: 
The Inside Scoop on Resource Management in Anza-Borrego 
Space is limited! Please register in advance.  Register Here
About the Field Trip Leaders: 
Danny McCamish is the Senior Environmental Scientist and Natural Resources Program Supervisor (the guy in charge of the science) for Colorado Desert District of California State Parks, since 2014. Previously Dan has worked in the Pacific and Hawaii Islands with U.S. Fish & Wildlife Service and U.S. Geologic Survey. Dan transitioned to working in field research and habitat management in the Desert Southwest with multiple State agencies and conservation groups.  
Paulette Morales is an Environmental Scientist in the Colorado Desert District. She has been working for State Parks in the Natural Resources Department for 9 years and this fall marks her fourth year in the Colorado Desert District. Her projects are focused mainly on restoration within the district and include building a greenhouse for Anza-Borrego Desert State Park, wetland restoration, and fuel reduction. In her free time, Paulette enjoys listening to good music while cleaning, reading, hiking, nail art, and walking her three beautiful furry pups. 
Mike Wells completed a 34-year career with California State Parks in 2010. Through his career he was a State Park Ranger, Resource Ecologist, and a Park Superintendent. His first permanent assignment was as a patrol ranger in Anza-Borrego Desert State Park. His last assignment was as District Superintendent for Colorado Desert District which includes A-BDSP. He has a BA from UC Santa Barbara, a MA from San Diego State University, and a joint PhD from UCSB and SDSU. His area of study is the fire ecology of chaparral and conifer communities. He served as a part time lecturer from 2001-2017 in the Department of Biology at the University of San Diego. 
Cancellation Policy
Notification must be received at least 7 days before the first day of the event if you need to cancel and wish to receive a refund. A $10 cancellation fee will be retained for each registration. For cancellations made after the 7-day deadline, we cannot issue refunds for any reason. We understand that unforeseen or emergency circumstances may arise, but our nonprofit organization operates on a limited budget and, while inconvenient, this policy enables us to sustain our programs even with last-minute cancellations. If ABF cancels a program, we will issue a full refund or credit.